Monday, December 12, 2016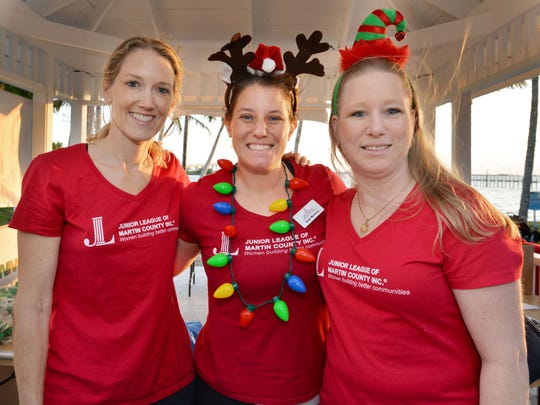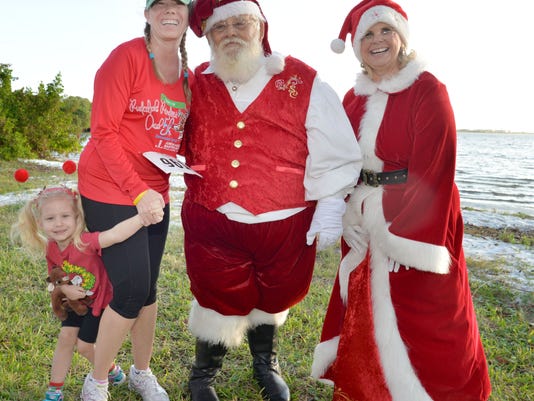 The Junior League of Martin County started the holiday season off on the right foot, hosting its 8th Annual Rudolph's Reindeer Dash 5K.  A few dancers and prancers joined the more than 300 dashers who ran, walked and pushed strollers through the charming tree-lined streets of Sewall's Point before crossing the finish line at the picturesque Sewall's Point Town Commons Park.  Proceeds from this signature fundraiser help support the organization's local initiatives.
The nonprofit has grown in leaps and bounds, over the course of the last three years, increasing its membership to more than 100 women, each committed to the mission of promoting volunteerism, developing the potential of women and improving the community through effective action and leadership of trained volunteers.
The recent Books For Kids project, for example, saw the successful collection and donation of more than 3,600 books to Martin County elementary school teachers for their classroom libraries.  Recipients included several first-year teachers in need of materials with which to start their book collections to support student literacy.
As the Junior League of Martin County celebrates its 25th anniversary, its members can proudly smile at the long list of organization's they've helped such as House of Hope, Hibiscus Children's Center, SafeSpace and many, many more.
And, while the Reindeer Dash produced winning results for the quickest runners, this group of inspiring women are in the race for the long haul - slowly and steadily they continue their journey to help others.
For more information, please visit JLMCFlorida.org