Monday, August 29, 2016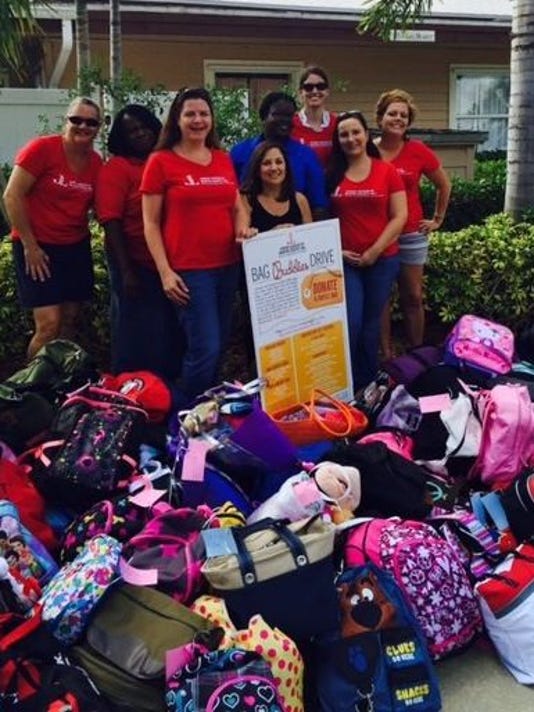 Junior League of Martin County provides 127 Bag Buddies to area foster children
The New Member class of the Junior League of Martin County collected duffel bags from the community, filled them with essentials and comfort items, and donated them to area foster children through Hibiscus Children's Center and Camelot Community Care.
Over a three-month period, more than 120 bags were collected and filled with items such as pajamas, books, stuffed animals and personal hygiene items.
When children are placed in the foster care system, they often have no personal items to call their own. The ladies of the Junior League wanted to be able to give the children something they could call their own, and provide comfort items as well.
Bags were created for children of all ages, from infants to teens.
The program would not have been such a huge success without the support of the community.
Donation boxes were placed across Martin County! Twisted Tuna in Port Salerno and Hard Exercise Works in Stuart provided incredible support, not only serving as donation drop-off locations, but actively soliciting donations from their employees.
The Linus Project also donated more than 50 blankets to be included in the Bag Buddies.
"From inception through finalization, Patty Russell and her team of new members went above and beyond with this project. The success exceeded everyone's expectations and really helped fill a need in the community," said Junior League President Donna DeMarchi.