Friday, March 10, 2017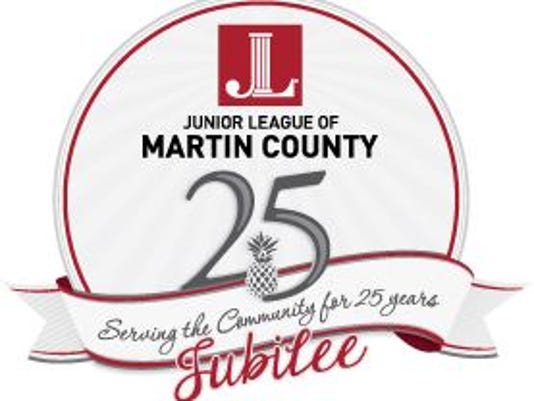 STUART — In 1992, Beth Conway, Kim Deulemeester and Suzanne Karr established the Junior Service League (JSL) of Martin County, which is now known as the Junior League of Martin County (JLMC).
These three women, along with 22 dedicated volunteers, became the charter members of an organization that addresses the needs of our community through volunteer service. This year, JLMC is celebrating its 25th anniversary.
JLMC is an organization of women committed to promoting voluntarism, developing the potential of women, and improving the community through the effective action and leadership of trained volunteers.
Throughout the last 25 years, the league has worked with more than 30 area nonprofit organizations from the PACE Center for Girls and Tykes & Teens, to Gertrude Walden Child Care Center and more. The league's biggest accomplishments include the establishment of The Children's Museum, a pizza garden at The Children's Museum, and the JLMC Endowment Fund at Indian River State College.
Current endeavors/projects include:
JLMC Cares
Hibiscus House Valentine's Day Party 
Golden Bridges To Success
Books For Kids
Jubillee Projects: As part of our yearlong celebration, our Jubilee Committee has coordinated several projects with long-term partners of the league. 
In addition to improving the community, the league has had a tremendous impact upon its membership. The Junior League offers women an opportunity to lead and serve on a variety of committees, learning valuable skills from event-planning to project management, leadership and more that transfer to their home and professional lives.
"As an active member of this league for 13 years, I have seen this organization make such an incredible impact on the lives of our members. Through the training that we provide, we develop civic leaders who are determined to have a true impact in our community. That is what sets the Junior League apart from other volunteer organizations, and it has been an honor to be a part of this group of extraordinary women," said Donna DeMarchi, JLMC president.
After 25 years of helping dozens of Martin County residents through collaborative projects with other nonprofits, the Junior League of Martin County plans to celebrate its silver anniversary by kicking off their collective heels and sinking their toes in the sand at the Junkanoo Jubilee on April 1 from 7 to 11 p.m.
Guests will be entertained by the seven-piece Victor Ross Band and enjoy Caribbean-inspired dining and entertainment at a private estate overlooking the St. Lucie River. Sponsorship packages are available, ranging from $250 to $5,000. Tickets for the event are $100 per person and are available for purchase online at www.JLMCFlorida.org.
For more information about the event or to become a sponsor, contact Beth Conway at 772-284-8754. Funds raised from the event will benefit women and children in Martin County. So shed the fancy dress and the stiff suit and tie and join in on the fun to help the JLMC celebrate this significant milestone!
For those interested in learning more about JLMC, membership, and upcoming events, please visit www.JLMCFlorida.org. You can also visit JLMC's Facebook page at https://www.Facebook.com/JuniorLeagueMC.